Exotic
Balinese style for that special atmosphere…
Spacious
Tropical garden and large pool…
Complete
Four bedrooms, three bathrooms…
Welcome to the website of The Villa Sudana. A beautifully designed spacious villa located close to Sanur is the ideal place to spend your vacation together with your family or friends or just as a romantic getaway. Lush tropical garden and a large swimming pool complete the sense of space and the tastefully decorated house provides you with the special exotic atmosphere that you only find in Bali. On this website you will find all the information you need with plenty of pictures and examples. Have a look around and contact us if you require more information.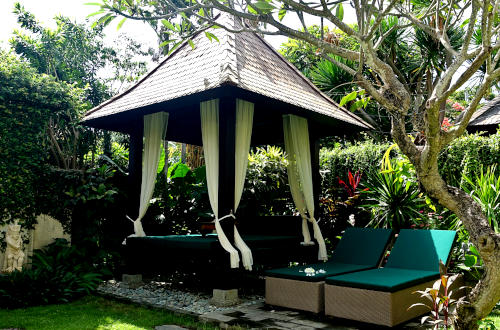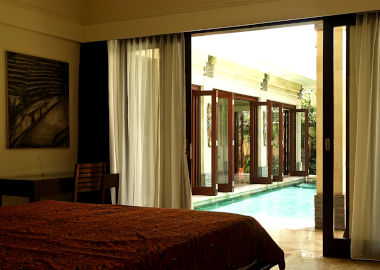 Spacious Rooms
The Villa Sudana has four comfortable and spacious bedrooms available. All are tastefully decorated with Balinese Art. Click here to find out more information.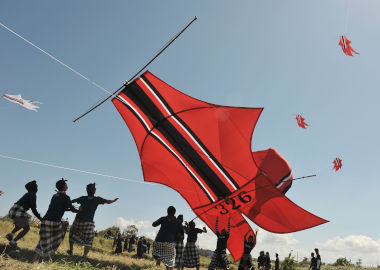 Location
Situated not far from the famous Sanur beaches, main tourist area and also in a quiet and safe area famous for the kite festival. Find out more by clicking here.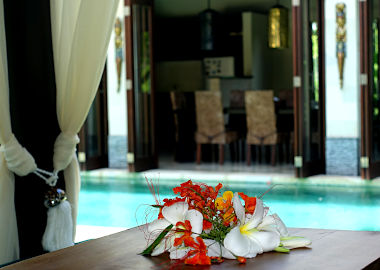 Complete
All the amenities you will come to expect from a dream luxury Villa in a tropical paradise are present at the Villa Sudana. Click here for more information.